This project has been created with the intention of inviting awareness.
How can we make ever-lasting changes in this world? One step at the time.
By purchasing this online product, either the entire series of short videos (Movement & Breath) or one video at the time – you will do an amazing gift to yourself and to a greater cause. All the income WILL BE DONATED to a project #JoinTheMigration (check out www.jointhemigration.org to know more).
Let's FLOW together with the whales!
Personal Trainer and Animal Flow Instructor
Welcome and thanks for visiting my website! My name is Sara Bigatti, certified NASM Personal Trainer and Animal Flow Instructor.
#flowoutofschemetraining identifies a new approach that changes your perspective towards training and allows you to train without losing enthusiasm, interest and motivation. As a trainer, I combine unconventional and conventional methods to train your body and mind and to explore what they are capable of.
I guide you through a journey of self exploration of your own limits. Through movement, I motivate you to flow out of your conventional way of training and break-through your perceived limits. I support you in finding your own way of training, guiding you through the process by sharing my knowledge with you.
I want to  motivate you to make movement a priority, to show you how it can be fun and how you can enjoy the process while reaching a goal.
You can choose to have my LIVE support (Utrecht and Amsterdam), to join my Animal Flow classes and Group Workouts or select one of the available online plans.
Choose the option that best works for you.
Titas Paulavicius
18 Novembre 20108
The best.. Full off energy, very positive and powerful personality. Will help in allot off problems.. The best
Roxanne Polkamp
4 October 2018
I often joined the bootcamp classes Sara leads in Amsterdam and I loved it! For me as a beginner it wasn't any problem to join the group. Her instructions are clear and she makes it fun and rewarding to sport!
Keerthana Rupanagudi
5 June 2019
I was searching for personal trainer in Utrecht the moment I landed in Netherlands because I am a person who needs some motivation with regards to making workout as a enjoyable habit. I have had personal trainers before in India as well, so I know how important to have a personal connection with your trainer. In my case I was looking for a personal trainer who can help me change not only my body but also my mind.Sara is Amazing, she understands her clients soo good.
Had an amazing past two weeks with Sarah. She trained me 3 times a week. And I really could feel the difference at the end of these weeks. I am gonna continue to work with her. She keeps you motivated and that's the most important thing to succeed!
Read my last Article

Change can be made only through movement, if you stand still, nothing will ever happen. Learn to connect with your body, only then you will truly embrace your achievements.
Animal Flow is one of the most effective ways of moving that allows our mind and body to deeply connect, improving the ability of our
Read More »
I had an amazing weekend, a powerful silent morning reading and feeling and suddenly an emotion of sadness took all the space. I started thinking
Read More »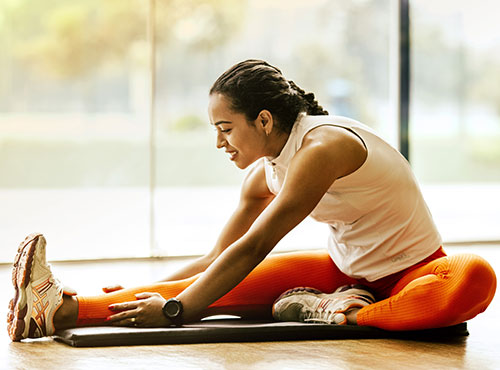 Nunc Officiis Tenetur Ad Duis Ipsam Magni Vehicula
Dolor eum doloremque, commodo odit esse recusandae donec nulla commod nulla commod